I'm official! I was adopted on Tuesday.
I'm still adjusting to life here. The local dogs have such strange customs. The short, squatty one, Spring, insists that it is appropriate (nay, required) to make a great deal of fuss in one's crate when the humans leave. I don't understand why this pleases them but she assures me that it does. So I do my best to comply. Even the tall fuzzy one, Lyle, joins in from time to time. I guess it does have a certain sort of melody and harmony to it when we all join in together, but it's really not my style of music. Still, as they say, when in Rome...
It has come to my attention that it is also customary for the dogs here to pose for photographs wearing silly outfits. I don't understand the purpose of this either, but the happiness it brings the humans is obvious here. I wear a hat and they laugh and laugh. I do like it when they're happy, so I wear the hats. I smile for pictures. I even get liver treats for it!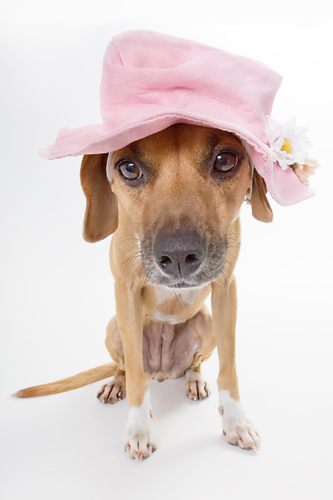 Last time I barked, I mentioned that I wanted to say more about my friends at the Woodford Humane Society. I'd like to introduce you to some of my comrades who still need homes. Meet Roger, a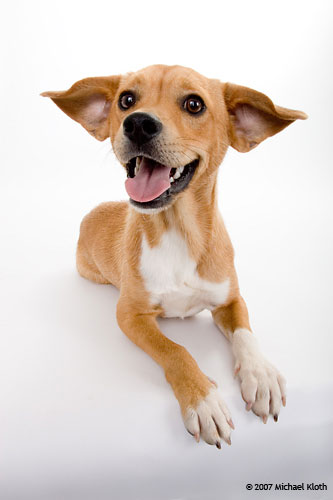 fun loving young beagle mix. He's eager to please and full of love. He'd love to be your dog! You can find him here.
I know how lucky I was to get a second chance for a wonderful home. I hope Roger is as lucky as I am!