I can't believe another year is nearly gone. So many adventures, so many good treats, good friends, good toys, fun holidays...so much to look forward to next year, too!
About the holidays. We must have been very good dogs because we got lots and lots of really fabulous treats. And I got one of those great Firehouse Dog toys from my pals Kiko and Josie who are looking out for my welfare...and my intestines! It's a really tough toy that even I haven't been able to destroy. Yet. Give me time. They also sent me a squeaky bubble gum and a cool nubby bone but (shh!) Spring and Lyle think they're theirs. Hee, hee!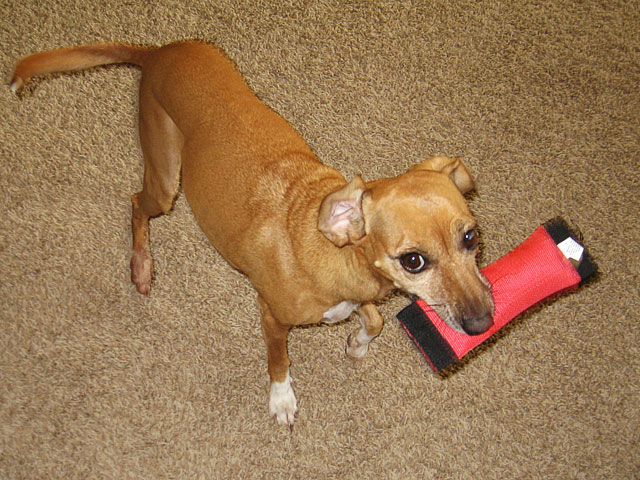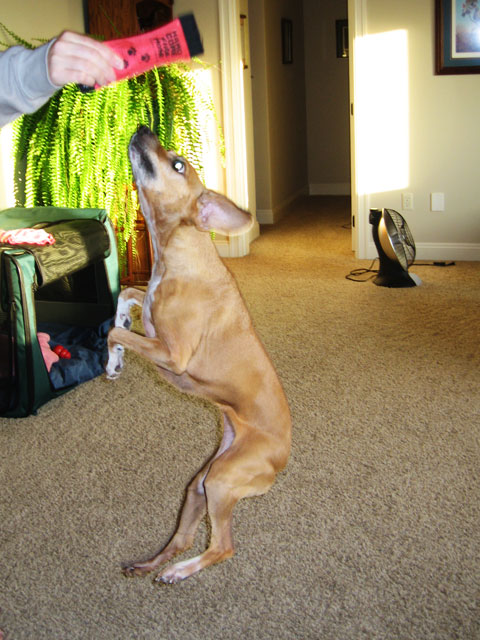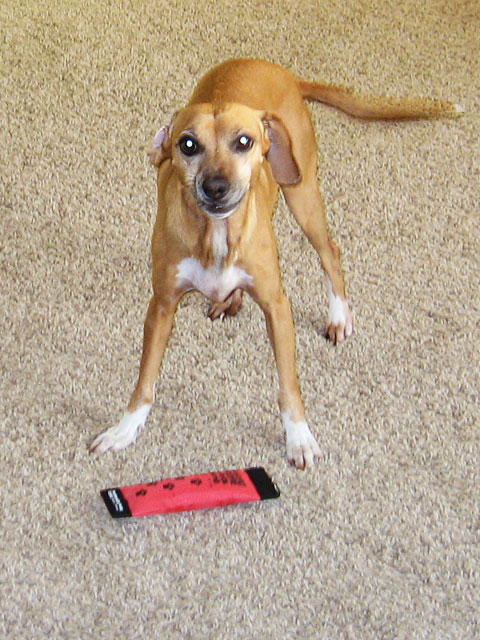 It's a great toy. (So don't you dare touch it. Just kidding. I would never do anything...no, I'm not. Don't touch it.)
And I got a book! DogJoy by the editors of the Bark. Now we here at Casa de Us are big fans of the Bark. It's a great magazine and I highly recommend it. For those of you who haven't read it, there's a feature every issue with pictures of smiling dogs. I've seen several of my pals there, including Baxter and MacKenzie. Well, the good folks at the Bark collected their favorites from the magazine and put together a book of smiling dogs. And guess who's right there, smiling on page 13? That's right, Dogster's own Baxter and Kenzie! What a great book! Smiles, happy tales, happy stories. I give it four enthusiastic and smiling paws up!