Lost & Found
Since we've lived here the bosses have found 5, yep, that's 5, dogs running loose in the streets. The boss man managed to wrangle 3 chihuahuas running on one of the busiest streets in town. No tags, no ID. Last week he saw a dachschund wandering a busy intersection in mid afternoon. He thought she belonged to a woman walking a ways ahead but when he saw the same poor little dog on the same busy street 3 hours later he knew she was lost. No tags, no ID. He took her to the vet--no chip either. So we had a guest for the night. The bosses spent the evening hanging signs. The grateful owner called the next morning and vowed to leash the dog to her hip. I hope she attaches that leash to a collar with tags! Then just a few days later the boss ma'am brings home another dog loose on our street. Not a very busy street, sure, but no place for a slow moving mutt to be walking. Guess what? No tags, no ID. She had a chip but the information might have been out of date because they were having trouble finding her owner.
So here is my point. PLEASE! Tag your pet. Chip us! PLEASE! If your pet has a chip, make sure the information is up to date. There are lots of great ways to make sure that your pet will find his or her way home if you ever get separated. Dogster has the Together Tag. Home Again is another service. There are plenty more.
This is to the humans out there reading this with your pets: We're dogs. Or cats. We don't always make good decisions. Sometimes we escape. Sometimes we dash out the door. But none of us can tell the good Samaritan who finds us who we are. (If we are lucky enough to be picked up by a good Samaritan!) Please keep us safe.
Thanks for listening.
P.S. Peaches here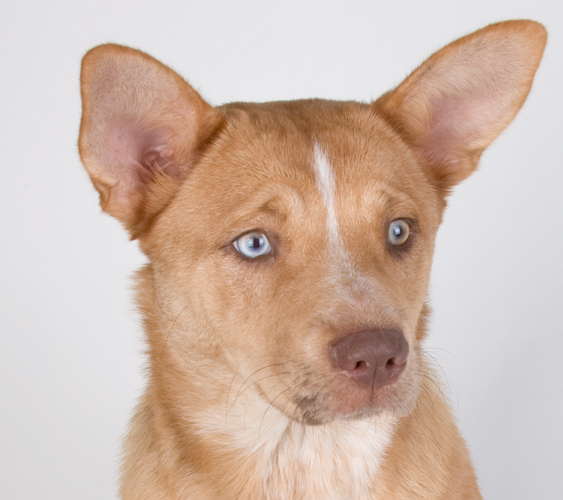 could use a good home! Doesn't she have pretty eyes?