Happy New Year, everyone!
I messed up with my letter to Santa Paws. I should have asked Santa for no winter. And an indoor potty. Silly me. Because here's the thing: I am not a snow dog. Let me repeat that, slowly, so the bosses will understand: I. Am. Not. A. Snow. Dog.
Lucky for me the boss man got a very useful present from my grandma and grandpa. It's for his studio but since he's on a break from classes until the end of the month, he said I could use it.
So now I have my own indoor sun.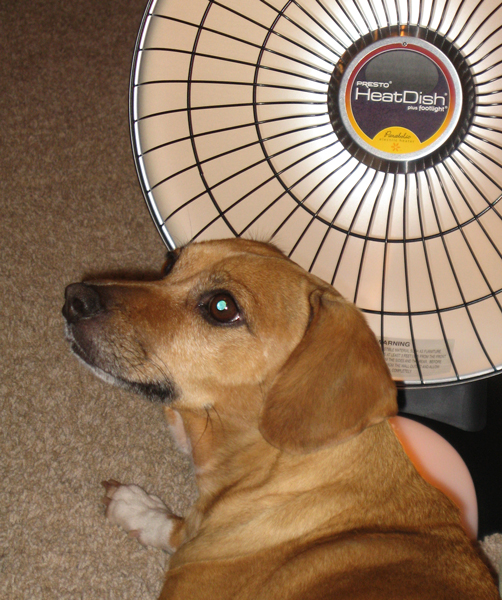 I'm not leaving the house until May.